After years of dreaming about doing an interchange, I finally put into practice a dream I had since the beginning of my teenage years. I resigned from my "old" job, took some money I had saved. I gave my mother a hug, and I set off in search of luck. To be honest I chose Ireland even though it wasn't exactly my cup of tea. I chose the country because it is a cheaper destination for those who intend to live abroad and still be able to study the English language and be able to work at the same time if necessary.
I am living in the city of Cork, the second largest city in the country, since the beginning of May 2017. Since then my life has been lived with great intensity and many things are still new to me, even after over a year. A new life, in a new country, with a new language and new friends, fantastic! Ireland is incredible. I didn't like the country at first, but I learned to enjoy living here. How can a small town, where I live, have people from different parts of the world? The Irish are fantastic too. They are very lively and you do not think it strange if some of them talk to you in the streets or in a pub. And speaking of pubs, it is almost impossible to walk the streets of Cork without one crossing your path.
Ireland's weather is very changeable, but it's something you learn to live with. you learn that umbrella does not have much effect and that a sunny morning does not necessarily mean that the day is going to be sunny. Rain, snow, sun and wind. It is normal to have all this in one day.
Great friendships are being made at school, but the bad news is that everyone is here only for a short time. Everything is very intense, but at the same time everything ends very quickly. It is common to become attached to friends who live with you at school and after school. Before you realize it, there are no longer any of them here after a few months.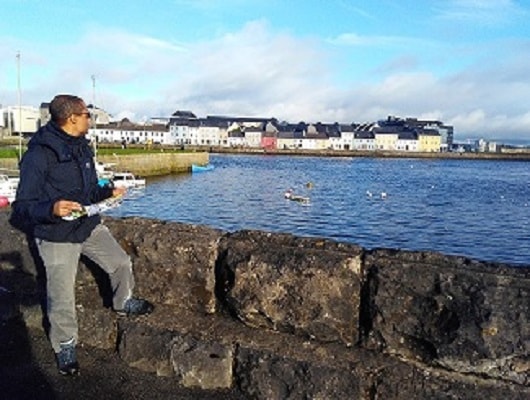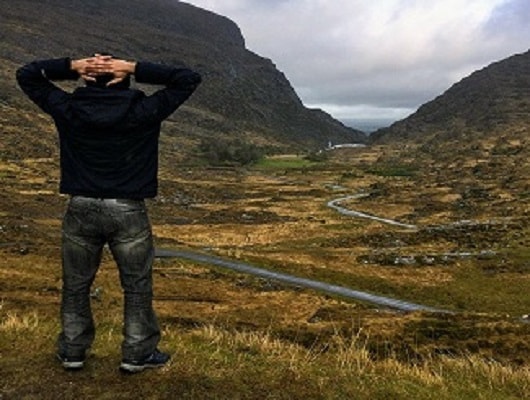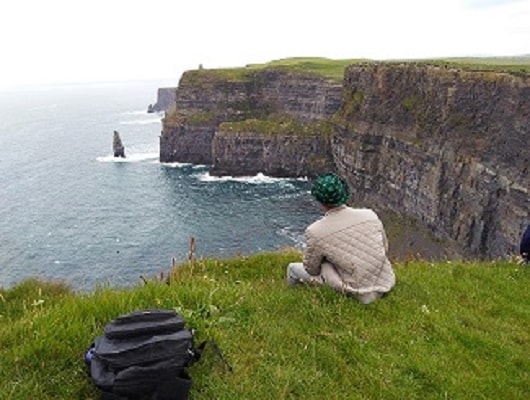 Galway, Ring of Kerry, Cliffs of Moher and Dublin
I've done some road trips by car and I've been able to see/visit some places like Dublin, Limerick, Killarney and Galway. Some towns look like toys, with colorful houses, clean streets and a cozy atmosphere. I have made a stop at the Cliffs of Moher, Ireland's main postcard and one of the most beautiful landscapes I have ever seen in Ireland.
My greatest learning to date is leaving my comfort zone every day. I'd always heard of it, but it was impossible to feel unless you did something to really make it happen. Of course, fear exists! But standing still is a risk as well.
Living abroad you learn to be more economical, you learn what to do and what you will have to do, things that others have been doing for you. You learn a new language and you live your life speaking this new language, it doesn't matter how complicated it is. You learn that it will be you who will wash your clothes, do your shopping and get your food.
Well, I did not have much difficulty with that since I've been trained at home, but a lot of people can not stand to be away from the family and the pampering they give. Many give up in the first months of an interchange, returning before the course ends. But for all those who give up, others get on super well and stay away for years. I hope to live here for many, many years.